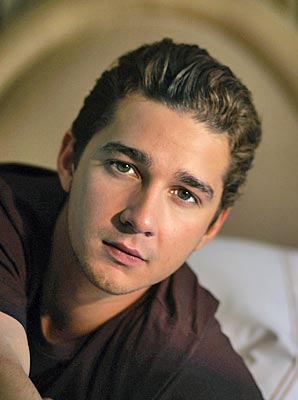 Shia Saide LaBeouf[1] (pronounced /ˈʃaɪə ləˈbʌf/ SHY-ə lə-BUFF; born June 11, 1986) is an American actor, voice actor, and comedian. LaBeouf began his comedy career when he was 10 years old, and then launched his acting career in 1998 at the age of 12. He became known among younger audiences for his part in the Disney Channel series Even Stevens, also appearing in three Disney TV movies. In 2003, LaBeouf made his film debut in Holes, also appearing in the lead role in The Battle of Shaker Heights the same year.
In 2005, LaBeouf made his transition from teen roles in The Greatest Game Ever Played. In 2007, he starred as the leads in Disturbia and Transformers, and the following year he appeared in Indiana Jones and the Kingdom of the Crystal Skull as Indiana's son. In 2009, LaBeouf reprised his role as Sam Witwicky in the Transformers sequel Transformers: Revenge of the Fallen, and appeared in New York, I Love You. LaBeouf's upcoming films include the lead roles in The Associate, and Wall Street: Money Never Sleeps. In May 2009, LaBeouf made his directorial debut by directing Cage's music video for the single "I Never Knew You".
LaBeouf has been in one long-term relationship, which began in 2004, and subsequently lasted three years. He is currently in a relationship with Carey Mulligan; the two began dating in the summer of 2009. In November 2007, LaBeouf was arrested for misdemeanor criminal trespassing in a Chicago Walgreens after refusing to leave when asked by a security guard; the criminal charges were dropped the following month. In July 2008, LaBeouf was involved in a car accident, which was caused by the other driver, who had ran a red light. LaBeouf was arrested at the scene of the car accident for misdemeanor drunk driving and his driver's license was suspended for one year because he refused a breathalyzer examination. As a result of the injuries he sustained from the accident, he has undergone multiple surgeries on his left hand; his hand also has permanent damage and scarring.
Transformers film series
Edit
Write the first section of your article here.
People worked with
Edit
Write the second section of your article here.